QUALITY POLICY - MISSION - VISION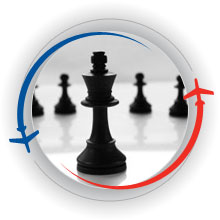 QUALITY POLICY
Making an effective and efficient use of human resources, our quality policy is to perform regulation and inspection services in Civil Aviation as per national and international legislations; to render services on site, in time, accurately, fairly, reliably, swiftly and more efficiently; to ensure customer and employee satisfaction; to comply with quality management system requirements and to ensure constant improvement.
MISSION
Without making and concessions from aviation security andsafety, our mission is to regulate and inspect reliably, efficiently and transparently within the scope of international collaborations so that the necessary infrastructure is safeguarded for sustainable developments in Civil Aviation in a way that is integrated with other transportation modes, human and environment friendly.
VISION
Our vision is to become an Autonomus Civil Aviation Authority with strong corporate culture and identity, solid sanction power, guiding international standards as a global leader.